not surprised to see the cross inside the circle....
Or a 'wheels within wheels' architecture as described by Ezekiel
Looks very similar to how the Maya conceptualized the mechanical passage of time.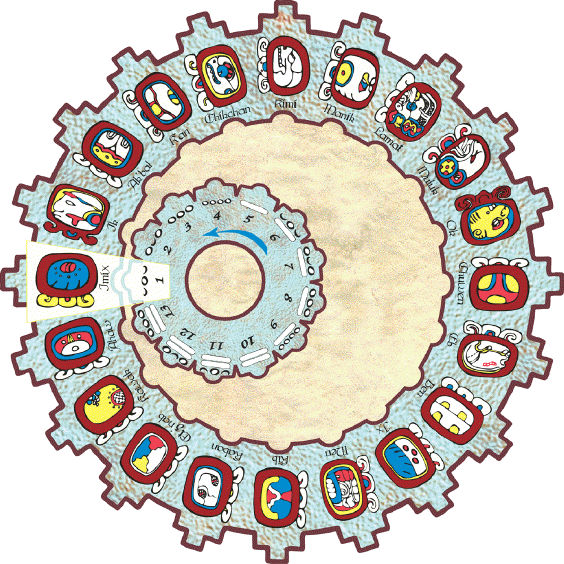 Maya Tzolkin Calender Wheel/Cog
Interesting site.
http://www.redicecreations.com/article.php?id=3487
So I feel I have a few questions.
Why are many ancient temples circular?
Why are many ancient temples angular/square/rectangular?
Which shape is considered more 'perfect', the sphere or the cube?
Why do so many ancient/indigenous cultures employ round or circular temples/homes.
I love what the Inuit Iglu represents.
A perfect balance with nature, it shows the progression of an architecture, from angular blocks to a semi circle/gothic arch or just the shape represented by the letter D.
Could be the bow portion of the bow and arrow.
So the foundation of the Iglu is cubes, built on a spiral ramp, forming a dome.
A perfect blend.
Out of nothing ... something ... and then nothing again.
Our graven architecture is not in balance...Las Vegas and Dubai are two good examples.
The magic requires too much maintenance, too much hocus pocus, no focus.
namaste
Raphael